San Fernando Vinyl Signs
View Vinyl Sign Gallery
Being in the business field, you certainly want to generate a business image that will appear elegant and relevant at the same time. Axe Signs & Wayfinding is your absolute choice to achieve this business goal. Our manufactured vinyl signs generally come in a wide variety of colors, designs, weights, and finishes. Regardless of what type you need, we ensure to supply all your needs!
Our San Fernando vinyl signs are best renowned for being multipurpose, so we recognize the struggle of selecting the most appropriate type for your business personality. This is why our expert design and installation teams are all consistent in giving you advice and suggestions on what to choose, ensuring that your vinyl sign will reflect exactly what your brand is about.
With our premium vinyl signs, we will increase the voice of your business message. Whether it be on your floors, doors, windows, or even walls, we will certainly level up your marketing reach. And whether or not you know exactly what type of vinyl material you need, rest assured that you will get the best one at Axe Signs & Wayfinding.
Our team of experienced vinyl signage specialists are meticulous in understanding your most preferred vinyl sign type and offer it at a realistic price. Really, there's no reason for you to hold back.
Call Axe Signs & Wayfinding at (805) 424-5228 for your Free Consultation!
Promotional Vinyl Banners
Banner marketing tools enable graphic designs of different sizes, colors, weight, and display options to maximize your business opportunities. Banners, our most well-known vinyl product, are produced using heavy-duty vinyl. Acquiring these, your business banners are guaranteed safe from extreme temperatures and possible tears due to harsh weather conditions. With our vinyl banners, your business information will certainly stand a long time for your customers to see.
May it be an on-site banner or a full display graphic for an event, our team first learns your objectives. We will then produce a professionally designed and manufactured banner that's fully furnished with hanging devices for a secure exhibition.
Window Vinyl Clings & Film
Vinyl clings and films are available in striking elements, such as different textures and styles, which are perfect for your windows and glasses. All these can be efficiently customized with your logo, business message, and branding elements.
Your windows can be a dynamic promotional display. It can be adorned with cut vinyl, which may utilize a static-cling adhesion or a temporary sticky glue to hold it in place. This is perfect for window displays that are repeatedly changed depending on seasonal sale promotions or trade shows. They can be easily removed, and the materials used in hanging can also be reused.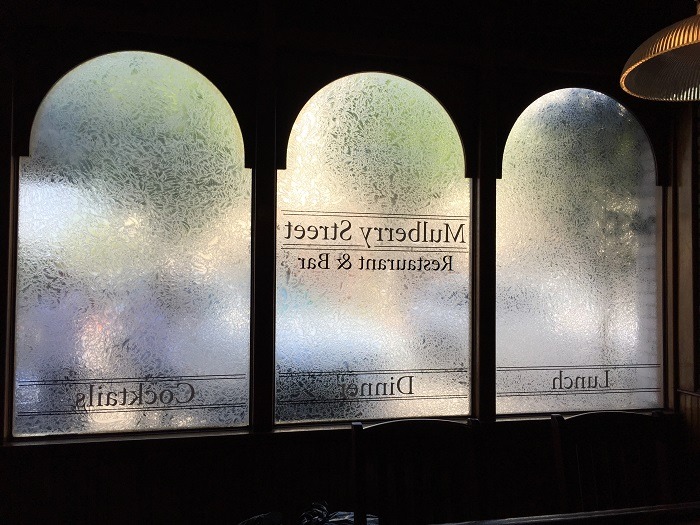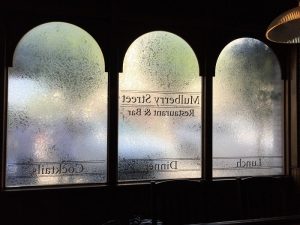 Additionally, if you want to provide privacy to your clients, we also have the most fitting vinyl products for you! Privacy window film is widely used for professional service providers and restaurants that don't wish to invest in purchasing frosted or imprinted glass panes.
If your space owner doesn't allow you to remove and replace your windows, this is the best option for you.
Cut Vinyl Lettering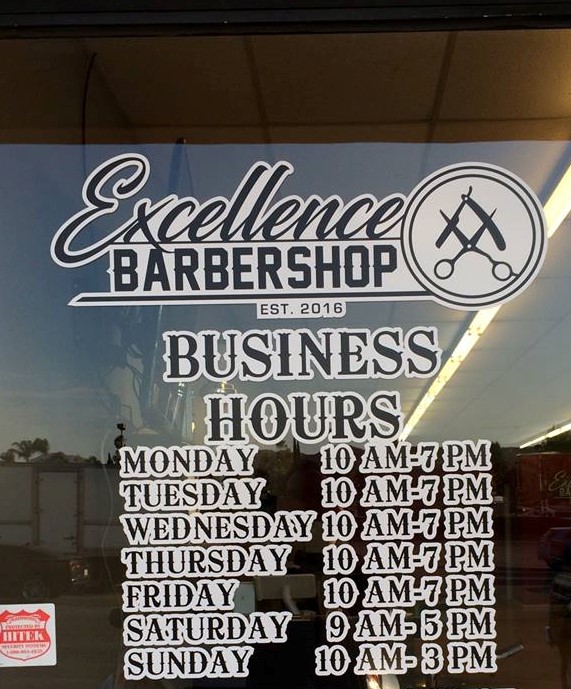 Using cut vinyl lettering and graphics is an attractive and professional way to radiate your business personality without even having customers stepping into your office yet.
With cut vinyl letters, you can share the necessary information right at your door. This will give your customers an impression of how readily available your business is, building strong brand recognition and awareness at the same time!
If you aim to make a pleasant first impression, cut vinyl graphics are an outstanding and affordable way to attract your clients' attention immediately.
Wall Murals & Floor Graphics
There are spaces in your business establishment that provide an even better view of your business information. Your walls and floors are also great spaces to present virtual information. Vinyl graphics and murals can make your walls' smooth surfaces extra functional through posting marketing data, brand identification, or even mere directions.
For one, your floors don't need to be too boring when you can utilize them for promotion and wayfinding. Even if your floor is made of wood, tile, concrete, or even carpets, our durable and appealing vinyl signs can cohere to it.
With Axe Signs & Wayfinding, we will make as many areas of your business space useful to your advantage as possible. We will allow you to maximize your marketing opportunities while enjoying art and sophistication.
Our San Fernando vinyl sign experts will help you determine the best signage placement and the most attractive and functional design. With us, you can have creative and long-lasting vinyl signs in practically every area of your establishment.
Vinyl Graphics Options
The list of options that come with vinyl graphics might give you a headache if you do the choosing on your own. You need to consider not just the many product types but also the various materials and polishing options available. Weight, colors, and application methods can also be too stressful to decide on your own, and you might just end up with nothing at all, or worse, with the wrong choice.
Fortunately for you, Axe Signs & Wayfinding offers free vinyl sign consultations!
Our signage experts will gladly listen to all your business needs, wants, and goals. Based on your shared information, we will recommend suitable vinyl options to meet all your desired specifications. Our staff will then prepare the product and some design samples to give you a clear idea of what benefits our services can provide you with.
Based on our experience, these are the most common uses for vinyl graphics:
We can customize your vinyl signs or graphics based on your business goals and needs. All will be crafted according to your desired size, design, color, texture, and style, along with the guidance of our professionals that will fully realize your signage dreams.
Full-Service Vinyl Graphic Shop
Starting with your free consultation until the vinyl signs are finished, our San Fernando, CA vinyl sign specialists will consistently assist you. We sincerely apprehend the immense selection of shape, style, texture, and type of vinyl signs. Our experts emphasize their knowledge and skills in the business name you entrust us with.
For years, we have seen the best alternatives and the best picks. Being a trusted full-service vinyl sign and graphics company, we can go through every feature of your vinyl sign project with absolute success.
Based on your specifications, we will fabricate the design you have in mind into a virtual image. We can even give you a finished guideline if you have no idea where to start. Our staff will listen to your concerns, ideas, and goals to properly provide you with the vinyl sign that you want and need.
If you wish to replace, repair, or modify an already existing vinyl sign, you can also make use of our help and turn it into a more useful and presentable tool for your business ventures.
Free Vinyl Sign & Graphics Consultation
At a budget-friendly price, Axe Signs & Wayfinding will entirely give you the fulfillment of your business needs. With our San Fernando vinyl signs, your facility will certainly be on top in terms of attractiveness, professionalism, and resilience.
The knowledge and expertise we have developed after all those years in the sign-making industry will contribute to the success of your business goals. Regardless of your needs and business competitions, we are always prepared to bring your business to the public eye with a guaranteed, amazing first impression.
Call Axe Signs & Wayfinding at (805) 424-5228 for your Free Consultation!