San Fernando Outdoor Signs
View Outdoor Sign Gallery
First impressions are crucial, especially in bringing new customers to your ever-growing business. At Axe Signs & Wayfinding, you are guaranteed to have attractive, functional, and reasonably priced outdoor signs that will hook your target market right from the start!
Regardless of your advertising needs, Axe Signs & Wayfinding is the best San Fernando outdoor sign provider to work with. With us, you can rest assured that you'll be working with experienced professionals who know exactly how to design, manufacture, and install every type of outdoor signage.
Whether you want full signage or individual signage elements, our final products will certainly build your brand and increase your visibility.
From storefront signs, outdoor banners, window displays, yard signs, portable signage, to vehicle wraps and more, Axe Signs & Wayfinding will always deliver—the highest quality guaranteed. We work with top-grade materials and a steady commitment to stick to your brand guidelines, ensuring that all colors, fonts, and other elements will reinforce your brand message in an eye-catching way.
Want to hook your potential customers with displayed professionalism that's highly visible and attractive? Our San Fernando, CA outdoor signs will be perfect for you.
Call Axe Signs & Wayfinding at (805) 424-5228 for your Free Consultation!
Storefront & Building Signs
How your store looks on the outside will give your customers the idea of what service they will receive inside. This is why you should pick the best storefront sign that will promise them a quality customer experience even without stepping inside your establishment yet.
At Axe Signs & Wayfinding, we have outdoor sign experts who can help you determine all the specifications that will make your building and storefront signs attractive and promising. From choosing the size of the sign to the placement, we will be assisting you in making the right choices.
Since we recognize every establishment's uniqueness, we make it a point to always take your brand personality, location, existing competition, and budget into consideration. This way, we can ensure that we provide the best storefront sign that fits your needs and lasts for a long time.
Axe Signs & Wayfinding always makes sure that we wouldn't miss a single factor that will help realize the outdoor sign of your dreams—bringing in as many customers as possible!
Signage Options For All Business Types

An all-around San Fernando outdoor sign company, Axe Signs & Wayfinding, designs, manufactures, and installs every type of signage you may need or think of. We produce each of these signs with meticulous craftsmanship to ensure that they complement your personal preference, branding guidelines, and business goals.
Depending on your needs, our outdoor signage experts will deliver the following signs while adhering to all your desired specifications: channel letters, sign panels, dimensional letters, pole signs, monument signs, and post and panel signs. We also customize other outdoor marketing tools such as outdoor banners, yard signs, flag signs, and vehicle wraps and graphics.
So no matter what industry you're in or what current goals you're dead set on achieving, Axe Signs & Wayfinding can provide you with the best San Fernando outdoor signs to succeed at it.
Complete Exterior Signage Provider
Any business or establishment can find outdoor signage to be of great use, both for marketing and visibility purposes. Axe Signs & Wayfinding will expertly manufacture any sign that you need for any purpose that you have.
We can design, create, customize, and install all types of exterior signage. Do you need yard signs, vinyl window signs, wind signs, or blade signs? We got you covered!
Need something else? The following list contains some more of our outdoor signage offerings:
No need to fret, though, if you can't see the exact sign that you want. You only have to tell us what you need, and we will get right down on perfecting it for you. Rest assured, we have all the necessary resources, appropriate tools, and adequate knowledge to create any type of signage that your establishment needs. Talk to our San Fernando outdoor sign experts; they are always happy to accommodate your queries and concerns!
Full-Service Exterior Sign Company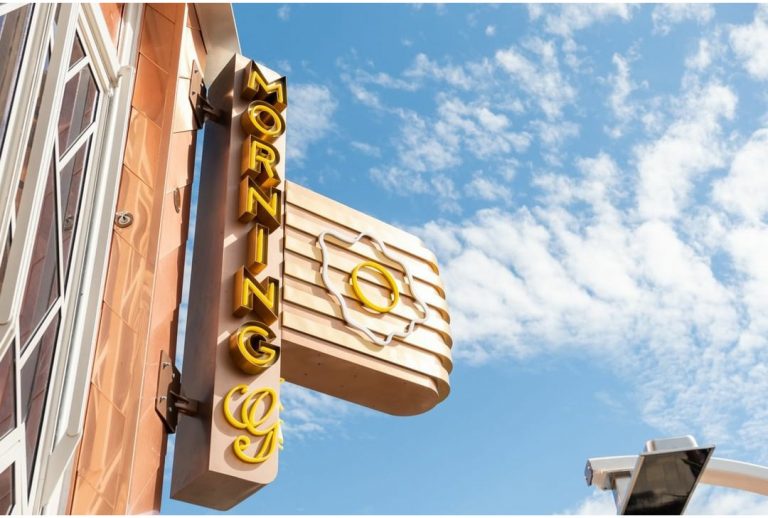 As experts and professionals in the sign-making industry, Axe Signs & Wayfinding makes sure to satisfy every one of our clients. We do this by including you in every step of the process. From creating the design to the actual outdoor signage installation, your opinion will be heard, and every piece of information will be given to you.
We offer free consultations where you can tell us everything about your signage ideas, or lack of one. If your business or establishment is already utilizing some signage, our experts use the existing sign elements to reinforce consistency in building your brand.
On the other hand, if you need new signage, we have professional outdoor signage designers who can conceptualize the whole thing with you. Our team is fully capable of giving you an attractive, functional design for any type of outdoor sign that you want.
After successfully creating the design that passes your approval, our manufacturing team will start making your outdoor signage with all the approved materials. Aside from ensuring that we use the best signage material for your business, we also ensure that all the necessary signage elements will be done with absolute perfection.
Once your sign is done, our professional installation team will secure your outdoor sign with the best placement to increase your visibility. When the installation is properly done, our team will then ensure that our work area will be spotless as we leave.
From the design to the installation, trust that Axe Signs & Wayfinding will give you an outdoor sign that will attract more customers to your business for a long time.

Free Outdoor Sign Consultation
Are you already satisfied with the quality of your products and services? It's time to match it with an appearance that expresses professionalism and a pleasant customer experience.
Avail of our eye-catching and durable outdoor signs now. Talk to our signage experts and start realizing the best signage you can ever imagine.
Call Axe Signs & Wayfinding at (805) 424-5228 for your Free Consultation!