San Fernando Vehicle Wraps
View Vehicle Wrap Gallery
Go beyond traditional advertising and jazz up your vehicles with a marketing edge. Axe Signs & Wayfinding offers practically every type of San Fernando vehicle wraps and graphics that will certainly make your business a star on the road!
When it comes to promotion, you need to utilize every possible way to advertise your products or services if you don't want your competition to get ahead of you. Axe Signs & Wayfinding is an expert in turning your transportation buddies into attractive and effective marketing tools.
We design, manufacture, install and replace auto wraps, ad wraps, business car wraps, boat wraps, and other vehicle graphics that will give your business increased visibility. Regardless of your business type, our San Fernando vehicle wrap experts will know exactly what graphic will best fit your vehicle. We can even design it for you if you're at a loss of what you want to cover your vehicle with.
Are you attractively promoting your business while driving? Protecting your vehicle with some durable wraps? Axe Signs & Wayfinding can take care of that with our high-quality custom vehicle wraps and graphics.

Call Axe Signs & Wayfinding at (805) 424-5228 for your Free Consultation!
Vinyl Graphics, Partial Wraps, & Magnets
If your business or personal preferences won't allow for your vehicle to be adorned with a complete auto wrap, Axe Signs & Wayfinding also offers other creative alternatives that would still make your vehicle an efficient marketing tool. Partial vehicle wraps, vehicle magnets, and vinyl graphics are just some of our popular products that never fail to give our clients a great reach in their target market.

Full Vehicle Wraps
A complete vehicle wrap is pretty much the best way to make your vehicle an entire advertising material on its own, drawing more potential customers to your business as you cruise down the road. Whether you own a van, car, bus, trailer, truck, or even boat, Axe Signs & Wayfinding can flawlessly cover it with durable and attractive wrap materials.
With full vehicle wraps, you will have more room to put on your message, build your brand, and create a striking look with full-color vinyl graphics. Designing, creating, and installing it the right way is Axe Signs & Wayfinding's expertise—promising you increased visibility wherever you go.
Our vehicle wraps are not just all about appearance. Using top-grade, heavy-duty vinyl, our manufacturing team ensures that your vehicle will be protected from different impacts that may affect them on the road. If you own a boat, our wraps are perfectly capable of protecting it, too, even during consistent, heavy usage.
Partial Car Wraps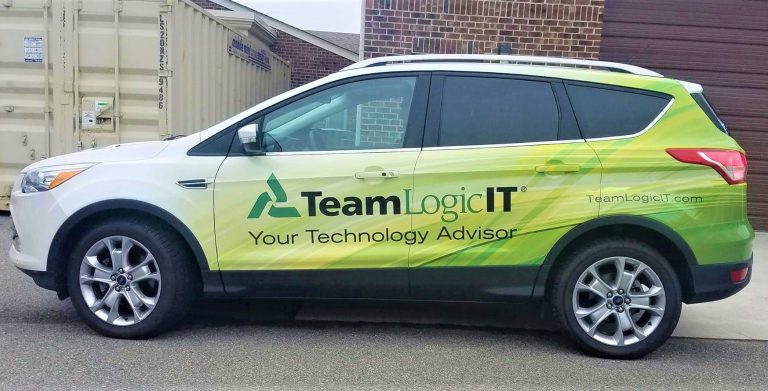 If you use your vehicle on personal errands aside from doing business transactions, partial car wraps might be a better choice for you. It will let you pick a specific area of your car to be used for advertising. Whether you choose the door, bumper, hood, side panel, or combination of any areas, Axe Signs & Wayfinding can provide you with the best car wrap to go with it.
This choice is also best for those who want to utilize their car as a marketing tool yet are stuck with a limited budget. With our designing and installation skills, we can still provide you with the attractive look of a full vehicle wrap without costing you as much.
Vinyl Graphics
Vinyl graphics are individual promotional elements that give you more flexibility when it comes to updating, moving, or replacing your design. This is a good choice if, aside from your consistent brand guidelines, you want to incorporate new advertising themes according to the season or to special events that you'll be doing.
Unlike with partial car wraps, your car wouldn't be given a whole sheet of vinyl. However, it will be covered with individually cut shapes of the images and messages you want your car to have. Its flexibility allows you to remove the graphics anytime you want easily.
If you only want minimal text or the logo of your business to be put on your car, Axe Signs & Wayfinding's vinyl graphics are the best way to go.
Vehicle Magnets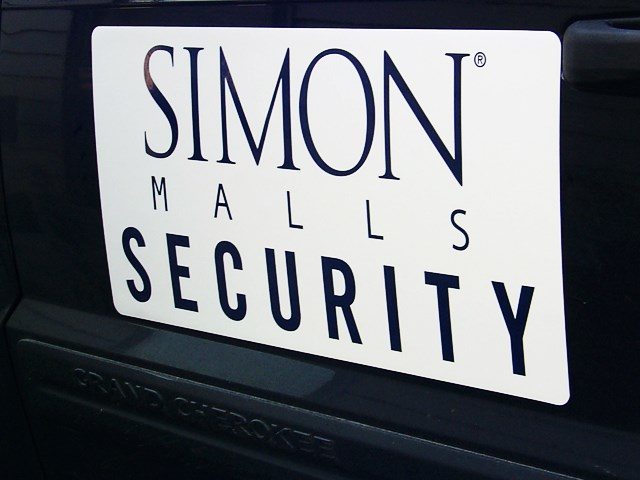 Axe Signs & Wayfinding also offers vehicle magnets for those who only want to use their vehicles as marketing tools during business hours. These magnets can be easily removed and replaced whenever you wish. This option is perfect if you want to drive through various places, run some errands, and do other things without necessarily bringing your business brand.
Another good thing about these custom vehicle magnets is their versatility. They are available in various styles, shapes, and sizes, which allows them to be applicable to any part you choose. They are the least labor-intensive vehicle graphic as well!
Perforated Window Film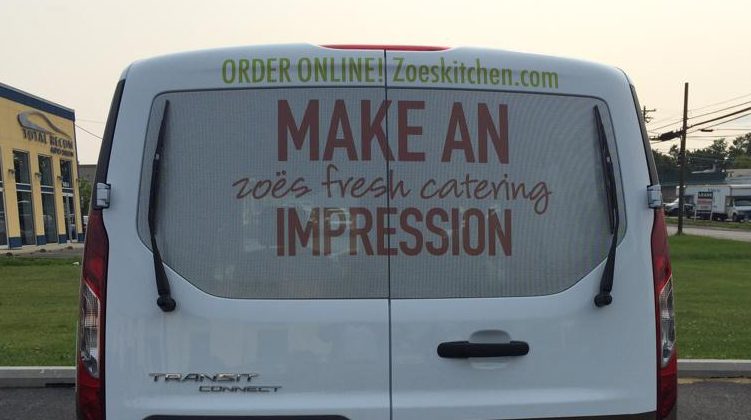 If you avail yourself of our vehicle wraps, chances are you would want to complete the look with our perforated window film as well. This is a popular choice for many companies since the film can be printed with an additional message without blocking the view of the driver or passengers.
Axe Signs & Wayfinding creates perforated window films that will provide privacy for your vehicle's interior while giving you an impressive design that will make your vehicle a welcome sight on the road—for your target market or not.
Professional Wraps For All Vehicle Types
A reliable San Fernando vehicle wrap company, Axe Signs & Wayfinding is complete with all the knowledge, skills, and equipment needed to cater to all types of vehicles. From a simple color change to professional fleet wraps, our vehicle wrap experts are more than capable of efficiently giving you durable and eye-catching graphics for your everyday drive.
Understanding your advertising and visibility goals is the first step we're going to take to come up with the wrap that will truly meet your expectations. Our professional team will expertly handle all the necessary processes: design, manufacturing, installation, removal, and replacement.
Axe Signs & Wayfinding provides the following high-quality vehicle wraps:
Axe Signs & Wayfinding's services don't end with vehicle wraps and graphics. We also provide premium quality custom business signage for any purpose. Looking for amazing indoor and outdoor signs? You are in the right place!
Attractive Wraps for Your Entire Fleet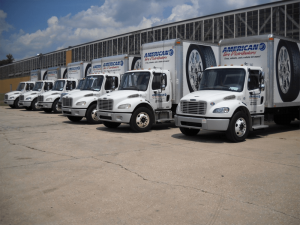 As you invest in our high-quality vinyl wraps, rest assured that your vehicle will not just promote your business but develop positive customer perception as well. With our eye-catching vehicle wraps, people will see your business professionally and more likely to trust your services.
If your business involves providing home services, our vinyl wraps are also a great way of letting your customers see that you are the professional that you claim you are. This way, they will be ready to let you in their homes as soon as they see your car around the corner.
Axe Signs & Wayfinding also creates wrap designs that are visually appealing even from a distance. Your vehicle will then outshine the other cars on the road, making onlookers check your business just by simply driving by.
Promotional Car Wraps
Even if you don't offer delivery services or other businesses that usually use vehicle wraps, you will still benefit from professionally and seamlessly made promotional car wraps.
As you go through your everyday drive to and from your business, you will be able to let people know about your products and services without any extra effort. Aside from that, our vinyl wraps will also protect your car against harsh weather conditions and other road hazards.
Vehicle wraps are also a great investment for those who don't have retail locations or own office spaces. Even if you only work from home, Axe Signs & Wayfinding can provide you with the best San Fernando vehicle wraps and graphics to build your brand and let people know you exist.
When you choose to use our vehicle wraps, you will be able to advertise your business, reach more potential customers, protect your vehicle, and make it a great long-term business asset—both as a transportation and marketing tool.
Custom Boat Wraps
California is one place where promoting your business while on the water is a wise and creative thing to do. For your boat wrap needs, Axe Signs & Wayfinding uses marine-grade vinyl to ensure that your vehicle wrap will stand the test of time and heavy usage.
Since this vinyl material won't wear off in freshwater, saltwater, or even in the sand, our wraps will be perfect if you're offering boat rental services. You can then continue promoting your business while protecting your assets as well.
Even if you don't have a boat but do operate by the beach, Axe Signs & Wayfinding also provides durable vehicle wraps for food trucks, trailers, and every other vehicle in need of the same marine-grade vinyl material.
Boat Identification Numbers
All boats and other maritime vehicles are required to have identification numbers on their side. Axe Signs & Wayfinding manufactures high-quality vinyl decals that will last even under harsh weather conditions.
To help you avoid violating any law, we also make sure that we print your ID number, license, and ship name with the correct size and install them with the proper placement.
Boat-based Businesses
If your business is centered on your boat, it is necessary to make it comfortable, safe, and attractive to your potential guests. One way to do it is to invest in our marine-grade vinyl wraps.
Working directly from your boat means you'll be using it every day. Our boat wraps are durable enough to withstand daily usage even under harsh conditions. They can protect your boat and advertise your business at the same time, all the time.
Your Designs, Perfected
Working with Axe Signs & Wayfinding means working with the best in the sign-making industry, including a professional design team that can help with your vehicle wraps and vinyl graphics.
Whether you already have an idea that we can work on or we have to come up with something new, trust that we always deliver creative designs that will attract your target market with no fail. You can always tell us about all your ideas, what images you want to be included, or what colors you only want to use. The beauty of custom vehicle wraps is you have total control over how you want it to look and what you want it to say.
If you don't have a single, concrete idea of what you really want, Axe Signs & Wayfinding offers a free consultation where our vehicle wrap experts will gladly lay down all the design options available for your vehicle type.
Full-Service Vehicle Wrapping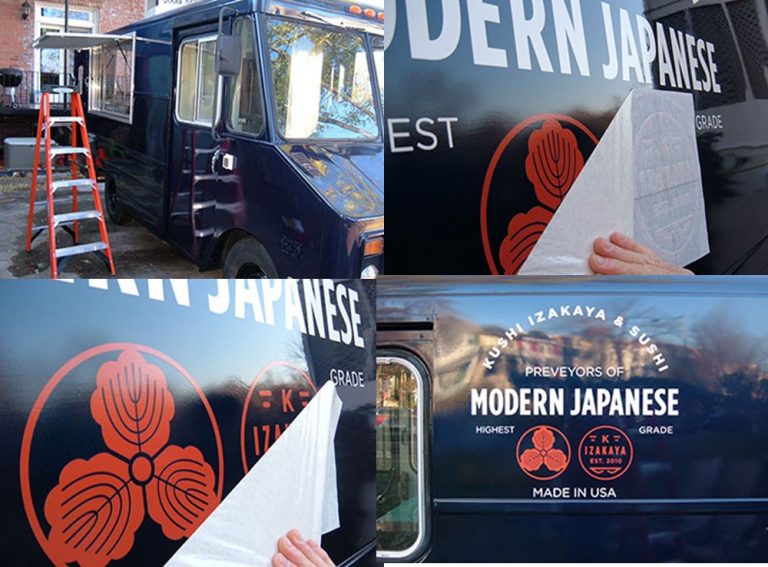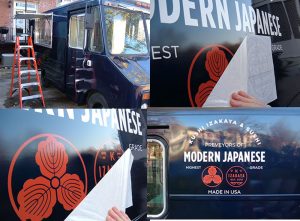 The best San Fernando, CA vehicle wrap company, Axe Signs & Wayfinding caters to all of your vehicle wrap and graphic needs from start to finish. We have experienced and dedicated staff who will initiate our smooth and worthy partnership with a free consultation.
We offer commitment-free consultations, where you can tell us your ideas, and we'll give you all your available options. When you choose to go through the process with us, our design, manufacturing, and installation teams will gladly take care of the entire project with the utmost expertise.
Working with your ideas or creating entirely new designs, our team will provide you with some mock ups to let you see what your vehicle will actually look like. After a few revisions, per your request, and getting your final approval, the vehicle wrap and graphic design will be sent to our manufacturing team, who will then ensure they are created perfectly and durably.
Once the wrap is finished, it will be given to our installation team, who's in charge of making sure that the wrap is applied seamlessly on your car. Perfect alignment, no bubbles, no ripples—that's our guarantee.
Additionally, we also cater to your other vehicle wrapping needs, such as removing or updating your current vehicle graphics. Truly, a one-stop vehicle wrap company that will never fail to deliver quality results!
Free Vehicle Wrap Consultation
Let Axe Signs & Wayfinding help you in reaching your business marketing goals.
Make the most out of your vehicles and let them showcase your brand message and promote your products or services—on the road or even in the parking area.
Call Axe Signs & Wayfinding at (805) 424-5228 for your Free Consultation!