Northridge Monument Signs
View Sign Gallery
Monument signs are commonly seen outside corporate offices, schools, government facilities, and office centers to give an impressive image of the facility. They are often made with solid material and display details like the business name, logo, and key information people need to know before entering the facility.
For your Northridge monument signs, you can contact San Fernando Valley Signs & Wraps and have them craft them for you. Our team can customize them perfectly taking into account your brand and business, as well as match them to the rest of your signs to make everything cohesive.
Let us know what you need, and we'll convert your ideas into an impressive monument sign.
Call San Fernando Valley Signs & Wraps at (805) 424-5228 for your Free Consultation with a Northridge Monument Sign expert!
An Impressive Entrance
Monument signs are perfect for many businesses, especially those with large facilities, that require an impressive sign to welcome customers and employees alike. These signs can make a lasting impression, letting anyone who sees them view your company as one that will be a staple to the community for a long time.
Monument signs are made to be at eye level to make it easier for everyone to see their message. They don't require any structural support, reducing the risk of them being damaged by the elements. Many invest in monument signs because they are durable and don't require much maintenance.
Our Northridge monument signs will not disappoint you because we design, build, and install them to boost your business.
Multi-Tenant Monument Signs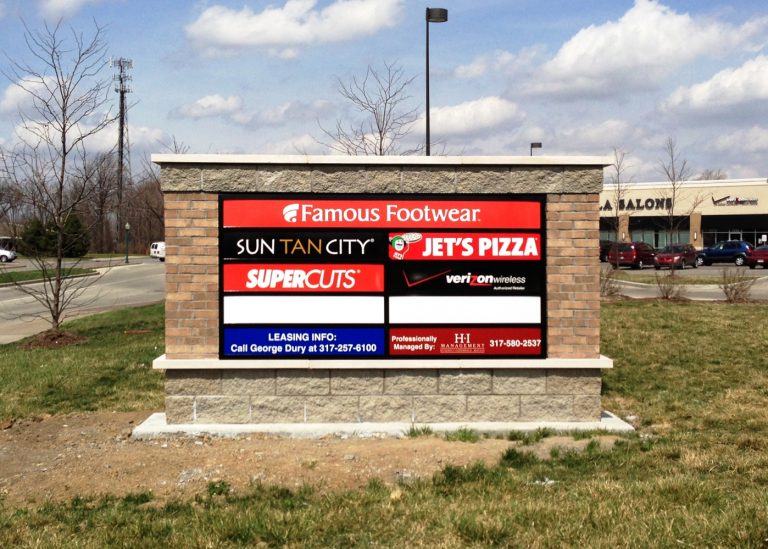 If you have several tenants and want their customers to know they are in the right place, you can install multi-tenant monument signs.
These signs are perfect for business parks, shopping centers, and building centers that house several companies or offices.
These signs can double as a directory or provide a medium where you can display a greeting for customers or employees.
Custom Signs for Every Budget
Our Northridge monument signs are customized to match the business that requests them perfectly. We have a catalog of materials and size options you can choose from as a base for your monument signs. You can be as creative as you want, and we will be able to develop them for you.
We will do everything in-house to deliver them on time and make sure everything is perfect before they are installed in your space.
Free Monument Sign Consultation
If you need a Northridge, CA sign company you can trust to make your monument signs in record time and on budget, you should look no further. San Fernando Valley Signs & Wraps can make the best monument signs for you no matter what your budget or requirements are.
We guarantee that your monument sign will be a solid investment and deliver the impressions and customers you need to grow.
Call San Fernando Valley Signs & Wraps at (805) 424-5228 for your Free Consultation with a Northridge Monument Sign expert!