Valencia Pylon Signs
View Sign Gallery
Businesses need visibility in order to get customers to flock to their store.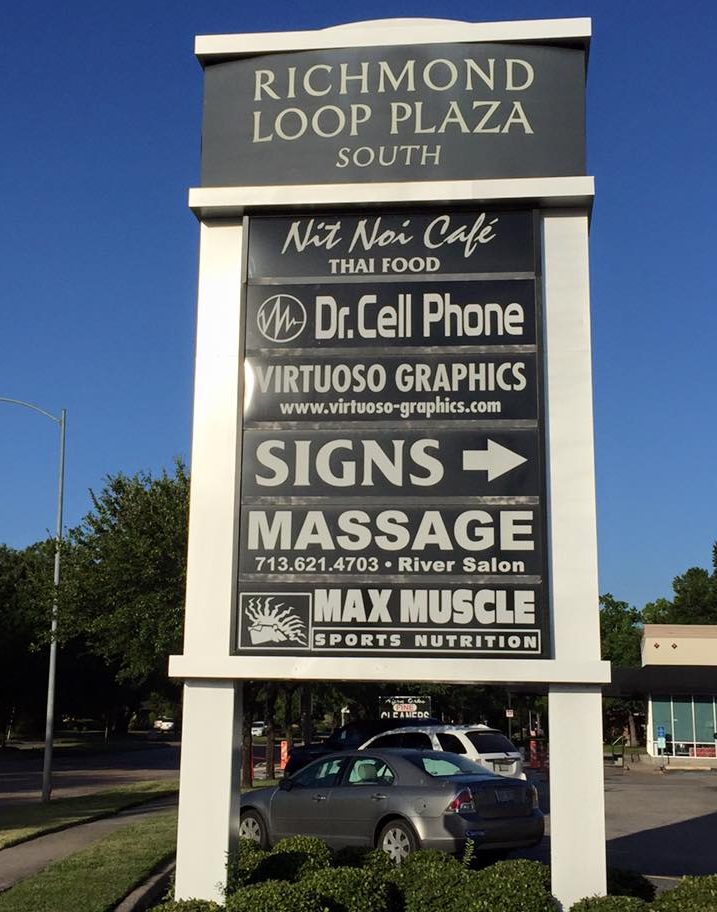 There are a lot of options to make this possible, but if you want a large impact, pylon signs are the way to go. These signs are massive in size, and they can improve your sales dramatically once people see them outside your doorstep.
For the best Valencia pylon signs, you can trust San Fernando Valley Signs & Wraps. Our team is dedicated to providing you with high-impact pylon signs that can attract your target market, get your message across, and are kept within your budget.
We can also transform your pylon signs to have a dual purpose, providing directions to customers, as well as information they need to know before visiting the store. Once people see your pylon signs, they will remember your business and check out what you have to offer.
Call San Fernando Valley Signs & Wraps at (805) 424-5228 for your Free Consultation with a Valencia Pylon Sign expert!
Illuminated Sign Boxes
San Fernando Valley Signs & Wraps is dedicated to giving your brand a boost, especially if you want more people to know your brand and offerings. We can help you achieve this by designing, manufacturing, and installing custom illuminated sign boxes that people can see when they pass by your facility.
These sign boxes can be customized to have changeable sign faces or have a permanent sign display.
Our sign experts can add additional elements to keep your signs visible even at night and get your message across. From adding LED lights to giving your signs additional depth, our team can make it work perfectly to match your vision.
Affordable Tenant Signs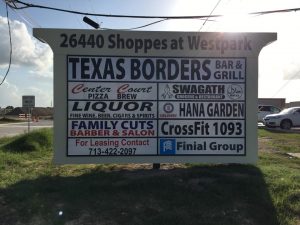 If you want a pylon sign for your business but don't have the budget for it, you try our affordable tenant signs.
These signs also work similarly to large and illuminated pylon signs as they can be placed to welcome guests or provide information, but without lighting and electronic components, they are cheaper to make.
San Fernando Valley Signs & Wraps can make these signs to fit your business goals by using all the elements necessary to deliver your message or expand your presence. We can also help you determine the best place to install your signs to get the most impact and keep them safely secured in place.
Weather-Proof Outdoor Signage
Our Valencia pylon signs are weather-proof so your signs stay erect and visible all the time to get people to check out your store. They must also stand strong against the elements and keep working for you. San Fernando Valley Signs & Wraps understands how important it is to have durable and effective pylon signs because they bring in customers.
We have a variety of options available to make your pylon signs more durable. From weather-proof materials that can be used to make the base of your pylon signs to the sign faces, we can guide you through the options to help you choose the best options for your location. We also install weather-resistant digital signs, which can be modified or updated frequently via remote access control.
Full-Service Sign Company
San Fernando Valley Signs & Wraps has been a trusted partner of many businesses and institutions looking for high-quality signs to make them stand out. Thanks to our experience and knowledge, we know what businesses need for their signs and we've built our company to make these signs perfectly tailored to our clients' needs.
San Fernando Valley Signs & Wraps offers full service for clients who request Valencia pylon signs or any other type of business signs from us. From our free consultation, our sign experts will be with you to guide you through the entire sign-making process to make sure you get what you are looking for, and it is made with care and efficiency. Our signs will also comply with the existing industry and legal standards.
We also have a maintenance and repair team on standby to help you manage your signs and keep them in good order.
Free Pylon Sign Consultation
If you need a Valencia, CA sign company that delivers high-quality pylon signs, you won't go wrong with San Fernando Valley Signs & Wraps. We can customize pylon signs for any business and make sure they fit your requirements and budget. From designing and manufacturing to installing and maintaining your pylon signs, we are the right team for your job.
Simply give us a call, and our talented sign specialists will be with you to help you make your vision a reality.
Call San Fernando Valley Signs & Wraps at (805) 424-5228 for your Free Consultation with a Valencia Pylon Sign expert!